Page Generated:
18 Aug, 2022 17:16:36
Corner Shed 107 - Georgian, T and G Floor and Roof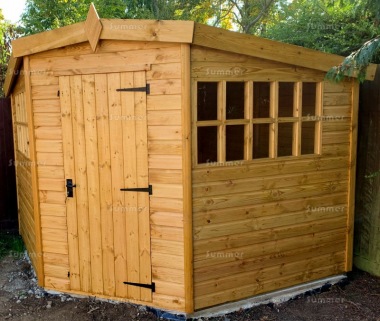 Summary:
These sheds are 6'x6' (1.8m x 1.8m), 7'x7' (2.1m x 2.1m), 8'x8' (2.4m x 2.4m) or 9'x9' (2.7m x 2.7m). Designed to fit neatly in a corner, these attractive sheds feature Georgian glazing. Quality features include 2" x 2" planed framing with shiplap cladding and a tongued and grooved floor and roof. Options include insulation and external paint treatment in a choice of colours.
Prices fixed until Wednesday 24th August.
The prices INCLUDE DELIVERY and FREE INSTALLATION complete with glazing. Unlike others we do not add delivery charges at the checkout. Local baselaying services are also available in many postcodes.
| Size | Deal Shiplap | Deal Loglap | Coloured external paint finish | Wall and roof insulation | 3.5" higher walls | 7" higher walls | 18mm Heavy duty floor | Toughened glass | Eco-grid base, 150 tonnes per m2, fully paved | Eco-paving base, 200 tonnes per m2, fully paved |
| --- | --- | --- | --- | --- | --- | --- | --- | --- | --- | --- |
| 6' x 6' | £1,562 | £1,718 | +£578 | +£1,216 | +£91 | +£182 | +£182 | +£0 | £96 | £189 |
| 7' x 7' | £1,718 | £1,890 | +£674 | +£1,507 | +£106 | +£213 | +£248 | +£0 | £122 | £251 |
| 8' x 8' | £1,994 | £2,193 | +£770 | +£1,824 | +£122 | +£243 | +£324 | +£0 | £165 | £334 |
| 9' x 9' | £2,285 | £2,513 | +£866 | +£2,166 | +£137 | +£274 | +£410 | +£0 | £165 | £415 |
Specifications
Free same day installation
All timber used in the construction of this shed originates from sustainable forests
12mm tongued and grooved deal shiplap cladding (finished size after machining)
These sheds include immersion treatment in light brown preservative as standard
Strong ex 2" x 2" planed framework
Pressure treated 2" x 2" floor joists (lifetime preservative treatment). Bearers not required
12mm deal tongued and grooved roof and floor boards (finished size after machining)
Neatly profiled fascias
Windows glazed with timber beading and 3mm horticultural glass bedded on silicone sealant
Georgian style glazing with individual panes
Ledged and braced door with substantial planed ledges and diagonal braces
Good quality rim lock with handle and keys
Green mineral felted roof
Internal height at rear 5'10" (1790mm)
Single door 2'6" wide (760mm)
Door height 5'8" (1725mm)
The 6' x 6' corner shed is supplied with a 4 pane non opening window in each side wall
The 7' x 7', 8' x 8' and 9' x 9' corner sheds are supplied with an 8 pane non opening window in each side wall
FREE SAME DAY INSTALLATION - THE BENEFITS: Our free in house installation service is not just convenient, it is also your assurance of a better quality garden shed. This is because any building which includes free installation is invariably better made using quality components. Over time regular feedback from fitters ensures that design faults and weaknesses have been rectified. Same day installation is convenient for you and cost effective because it saves travelling costs. The fitters will deliver your garden shed and then install it, all at the same time. Others send sub-contract fitters separately, often from far away and often a week or two after the delivery. Waiting for the fitter can be very frustrating. Sub-contract fitting is also much more expensive because of the travelling costs. The fitting service does not include base preparation. A flat and level base is required, which can be made using concrete, paving slabs, pressure treated timber or plastic. In many areas we offer a base laying service as an option. We also offer heavy duty plastic base kits in all areas.
PLANED SHIPLAP CLADDING: These garden sheds feature smooth planed fully interlocking tongued and grooved shiplap wall cladding. This design ensures that rainwater drains faster and the timber dries quicker, which ensures a longer life for your garden shed. Our shiplap is fully tongued and grooved which is stronger than the half lap shiplap or rebated shiplap used by some others.
HEAVY DUTY FRAMING: These heavy duty garden sheds feature exceptionally strong framing, which ensures a more robust and durable building. Framing timber is normally supplied in standard timber sizes. The nominal size is the size before machining. The finished size after planing is normally around 5mm smaller. Framing of at least 50x25mm or 38x38mm nominal thickness is recommended for smaller garden sheds up to 6'x8'. Framing of at least 50x38m nominal thickness is recommended for larger garden sheds up to 8'x10'. Framing of 2"x2" or 50x50mm nominal thickness or larger is recommended for the largest garden sheds.
QUALITY CONSTRUCTION: A feature of these quality sheds is the heavy duty doors, with substantial ledges and braces and a good quality lock. Another feature is the substantial 2"x2" thick framing spaced close together, which ensures a more robust and durable building.
NO BEARERS REQUIRED: The floor joists are pressure treated so separate bearers are not required, which represents a saving on the overall cost. The floor joists are the only part of the shed which is in contact with the ground.
GEORGIAN GLAZING: These garden sheds feature Georgian style glazing with individual panes of glass, unlike most Georgian style garden sheds with criss cross shaped beads fitted over one large pane of glass. These smaller panes of glass are much harder to break and less dangerous when broken. The individual panes of glass are securely beaded within a substantial timber joinery frame. A considerable force is required to shatter the glass. Toughened safety glass is not normally necessary with such small panes of glass and if required it is more expensive in small panes.
CORNER BUILDING SIZES: For ease of reference these corner garden sheds are measured as a square based on the width of the two longest walls. The external wall sizes are listed alongside the price. These sizes do not include the roof overhang. Many other suppliers quote the overall roof size which is much larger.
Options
Choice of 12mm deal shiplap or 15mm deal loglap (finished sizes after machining)
High quality external paint system offered in a choice of one or two colours
Internal lining and insulation to the walls and roof, with polystyrene insulation and plain MDF lining
Choice of door hinges on the left or right (viewed from outside)
Heavy duty floor with 18mm thick tongued and grooved moisture resistant particle board
Higher walls (increases internal headroom but the door height remains the same)
Extra wide single door
Stable door
Available with no windows for improved security at no additional cost
Georgian opening windows
Toughened glass
Workbenches
Window boxes
Additional security features
Recycled plastic base kits
This shed can be made in smaller sections if access restricted
COLOURED EXTERNAL PAINT FINISH: You can choose one or two of our opaque paint colours. The doors, windows and fascias can be painted the same colour as the external cladding or a different colour. This high quality microporous paint system is available in a choice of colours. Microporous woodstains are impervious to water but not to water vapour, which allows the wood to breathe. Colours are only as accurate as reproductive techniques allow.
RESTRICTED ACCESS: A quality feature of these sheds is that they are made in large rigid panels. If access is restricted, your shed can be specially made in smaller sections designed to pass through a normal single door. The smaller sections are designed to be at least as strong as the larger panels normally supplied. This option is not normally required for 6' wide buildings unless there are other obstructions. There is a charge for this option and notice is required with the order. For more details see "Other options".
TOUGHENED SAFETY GLASS: Toughened safety glass is around 6 times stronger than normal glass so it is less likely to break. When it does break, toughened glass breaks into harmless small pieces. This makes toughened glass the best option for all the family including children, pets and the elderly.
HEAVY DUTY FLOOR: The standard floor is stronger than the floor in most garden sheds and suitable for normal use. It features 12mm thick tongued and grooved boards with 2" x 2" pressure treated bearers spaced close together for improved strength. The heavy duty floor features the same bearer size and spacing but with 18mm thick tongued and grooved moisture resistant particle board, which is similar to the timber flooring used in housebuilding. The heavy duty floor is exceptionally strong and suitable for storing heavier items even if a considerable weight is concentrated on only a few small points.
RECYCLED PLASTIC BASE KITS: Our durable eco-grid and eco-paving base kits are a practical and affordable alternative to slabs or concrete. Lightweight and easy to install within a few minutes, these 100% recycled polypropylene pavers simply click together with no fixings needed. The interlocking design helps to spread weight and ensures greater rigidity. Extensive preparation is not normally required - just level the soil and lay the pavers directly on soil or a thin layer of sand or pea shingle. Weed membranes are not needed below a timber floor. The self draining design prolongs the life of a timber floor. Unlike paving or concrete our plastic bases are fully relocatable. Where space permits the base is normally laid full size but if required in a tight location the pavers can be cut to size with no loss of structural integrity. The base is normally a few inches larger than your building. Fast delivery within 3-5 days ensures that you can start work quickly.
ECO-GRID BASE KITS: Our eco-grid plastic bases can support up to 150 tonnes per square metre. Each eco-grid is 472mm x 472mm and 40mm thick with an immensely strong 60mm hexagonal cell structure. Eco-grids should be laid on a sub-base of soil, sand or pea shingle but not on hard surfaces such as concrete. Integral pegs on the underside help to bed the eco-grids into a softer sub-base which helps with levelling. If the sub-base is concrete or a similar hard surface we recommend our eco-paving which features a flat underside.
ECO-PAVING BASE KITS: Our eco-paving is less brittle and more difficult to damage than concrete paving slabs. The pavers have a strong grid structure underneath and the surface looks similar to concrete slabs. Eco-paving is recommended if the sub-base is concrete or a similar hard surface, because the pavers feature a flat and level underside. Eco-paving can also be laid on soil or pea shingle. Each eco-paver is 385mm x 385mm and 40mm thick.
ADDITIONAL LOCKS: Heavy duty bolts, brackets and locks are available to provide additional security for your most valuable items. A heavy duty anchor bracket with a cable and padlock can be securely wall or floor mounted into brickwork, concrete or timber. The security cable is long enough to secure several items such as bicycles or a lawnmower. Padlocks are available with a closed shackle for security or a combination lock for convenience. Heavy duty sliding combination bolts can be fitted to single or double doors. The recodable combination bolt is quick and easy to use, with no keys to lose and no time wasted looking for keys. A hasp and staple set or a pair of door brackets can also be fitted to single or double doors. Ideally two pairs of brackets or two hasp and staple locks will provide a secure fixing point at the top and bottom of the door for maximum security.
BURGLAR ALARM: This simple and effective battery operated burglar alarm kit is easy to install in any wooden garden building. The main panel features a digital keypad and a powerful built-in siren. Two pre-wired door contacts are also included complete with a length of cable which plugs into the main panel. A 9 volt PP3 alkaline battery is required, which is not supplied with the kit. The alarm is easy to set using the digital keypad. A delay allows plenty of time to enter or leave the building after setting the alarm. Once the alarm has been armed it will be triggered by opening the door or tampering with the wiring. When the alarm is activated the siren emits a powerful and unpleasant sound to deter intruders.
SOLAR POWERED LIGHTS: These ingenious and affordable solar powered lights are easy to install with no mains wiring and they cost nothing to run. During the day the externally mounted solar panel converts daylight into electricity and recharges the batteries. The solar panel is weatherproof and suitable for outside use. It is normally positioned high on the walls of your garden shed or on the roof. Our solar internal lights solve the problem of seeing inside your garden shed at night. Our solar security lights illuminate the approach to your garden shed at night and may also deter burglars. After dusk the passive infra red movement detector switches itself on when it detects movement. The more expensive solar lights are brighter and stay on for longer.
MADE TO MEASURE: These garden sheds can be individually designed to suit your exact needs at little or no extra cost. Additional doors, additional windows and internal partitions are standard options. The price normally increases only if the number of doors or windows is increased. To see our standard door and window layouts look at DESIGN OPTIONS elsewhere within this product description. If none of the standard designs are suitable just contact us. You can send a sketch of your design by e-mail, fax or post.
Delivery
DELIVERY UPDATE: This item is currently available within the estimated delivery times below, with no delays. Our delivery times are slower than normal due to unprecedented demand.
Delivery is normally between 6 and 8 weeks after order for unpainted garden sheds.
Delivery is normally between 6 and 8 weeks after order for painted finish garden sheds.
Our prices for garden sheds include all delivery charges - unlike others we do not add delivery charges during the checkout process.
SPECIALIST DELIVERY SERVICE: These garden sheds are normally delivered by the fitters in dedicated vehicles. This ensures less damage and also there is no delay between delivery and fitting.
Ordering/Payment
All prices for these garden sheds include VAT.
Pay only 30% deposit when you order this garden shed by phone or online.
ORDER ONLINE: You can pay with a debit or credit card. We also accept password protected online payments using Verified by VISA or Mastercard SecureCode. You can pay in full or pay a deposit only. You can pay a minimum 30% deposit with order or pay a bigger deposit if you prefer.
METHODS OF PAYMENT: We accept most major credit cards and debit cards including VISA, MasterCard, VISA Debit and MasterCard Debit. We also accept secure online payments using Verified by VISA or MasterCard SecureCode. We do not accept American Express or Diners Club cards at present.
SCHOOLS, COUNCILS AND BUSINESSES: We supply many schools, local councils and businesses both large and small. The prices and terms are the same so you can order online if you wish. If you want to pay by BACS transfer or company cheque please email us.
Installation
All prices include FREE INSTALLATION by specialist trained staff.
Your garden shed will be delivered and installed on the same day by prior appointment with you.
FREE INSTALLATION: This garden shed includes free installation. Because every building is fitted free they are better made than other garden sheds. Everything possible is done to simplify the installation and minimize problems on site. The doors are factory fitted complete with locks and handles. Even the glass and glazing beads are factory fitted. The result is better quality garden sheds which are fitted quickly with fewer complications.
Features and Accessories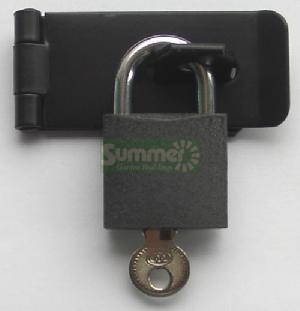 Security features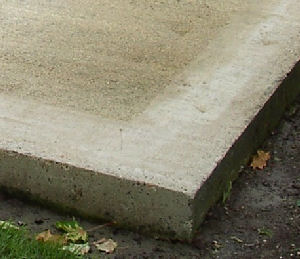 Shed base preparation and other information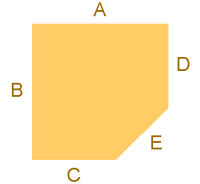 Floor plans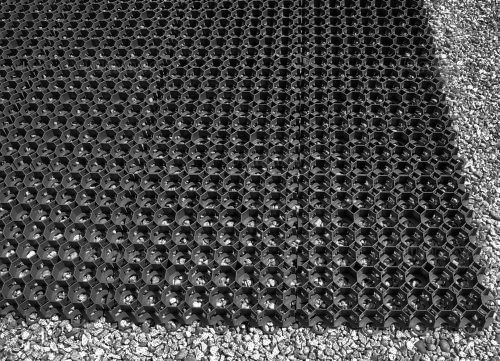 SHEDS - Base for Timber Floor - Eco-grid base, 150 tonnes per m2, fully paved
SHEDS - Base for Timber Floor - Eco-paving base, 200 tonnes per m2, fully paved
Georgian glazing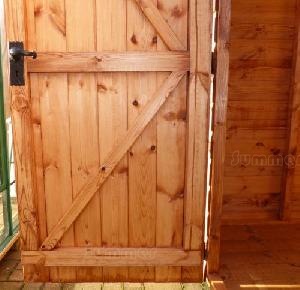 Door options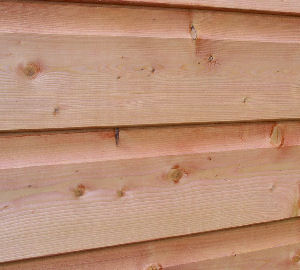 Close up view of cladding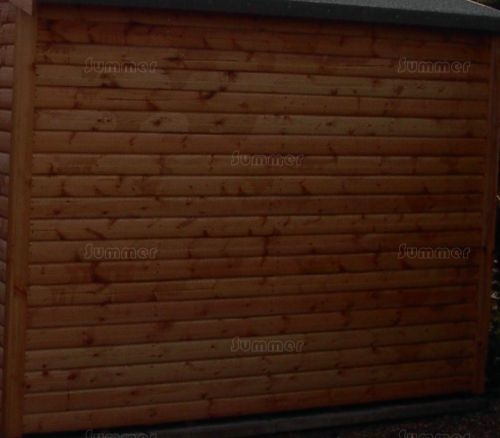 Other options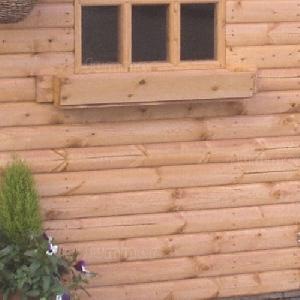 Window boxes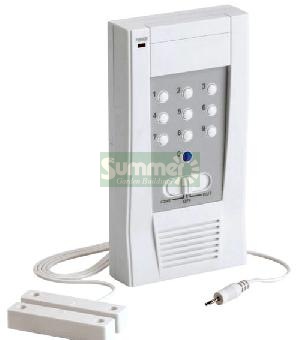 Burglar alarm
Solar powered inside lights - no running costs
Solar powered outside lights with motion sensors - no running costs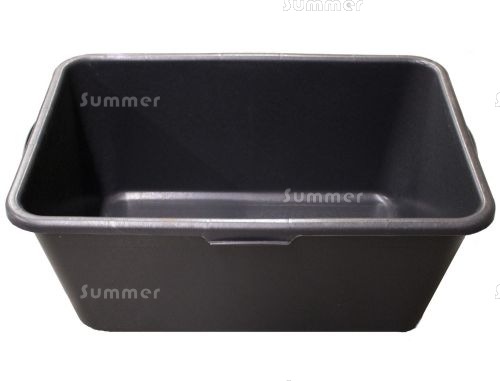 Heavy duty storage tubs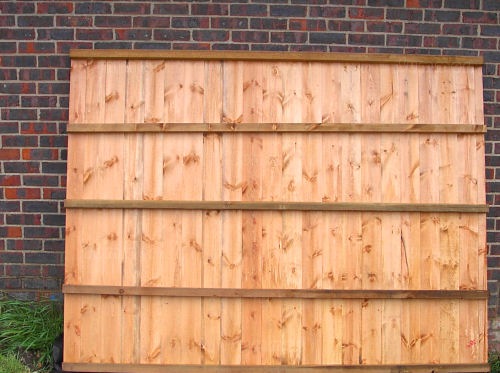 Restricted access for large panels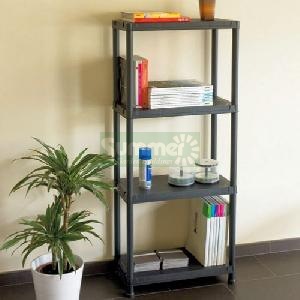 Shelving - plastic push fit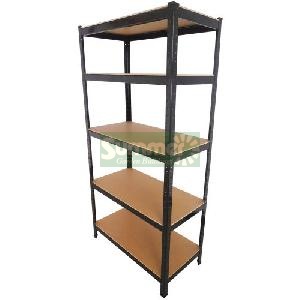 Shelving - steel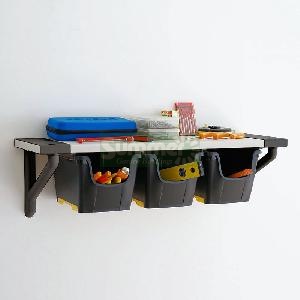 Wall mounted storage bins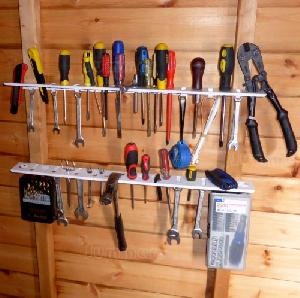 Steel tool racks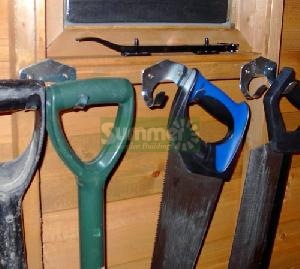 Tool hooks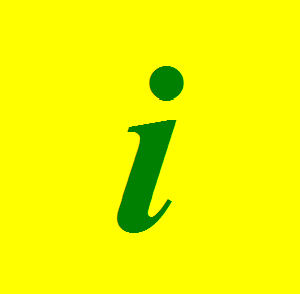 Other information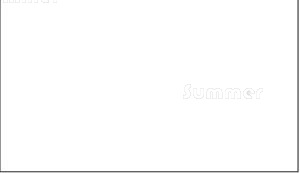 Paint finish - main colour options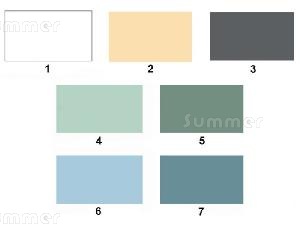 Paint finish - Full colour chart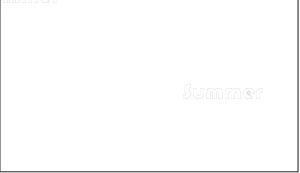 Paint finish - second colour options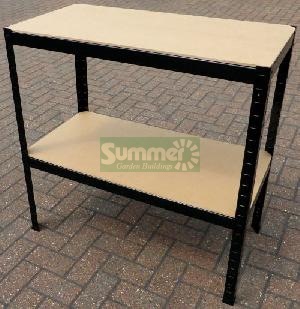 Workbenches - steel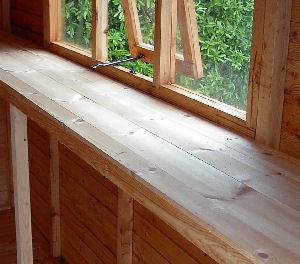 Workbenches - timber