01603 721590
Page Generated:
2 Jun, 2020 06:46:39
Octagonal Summerhouse 207 - Vertical Cladding, Arch Top Windows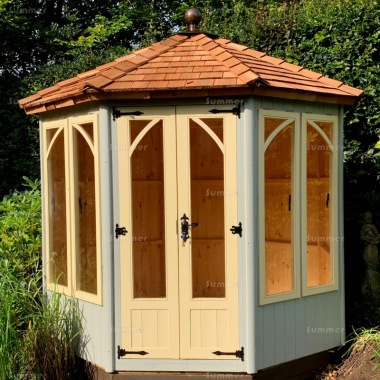 Summary:
These excellent quality summerhouses are 8'x8' (2.4mx2.4m), 10'x10' (3.0mx3.0m) or 12'x12' (3.6mx3.6m). Quality features include superb joinery double doors, windows with arched tops and decorative felt tiles as standard. Other features include thicker than normal 15mm tongue and groove vertical wall cladding, a tongued and grooved floor and roof and a choice of a gold or black ridge ball. The summerhouse features black antique style door hinges and handle. Options include cedar roof shingles and external paint treatment in a choice of colours.
Prices fixed until Monday 1st June.
The prices INCLUDE DELIVERY and FREE INSTALLATION complete with glazing. Unlike others we do not add delivery charges at the checkout. Our local baselaying service is also available in many postcode areas. The prices include toughened safety glass.
| Size | 15mm Thick Deal Shiplap | Coloured external paint finish | Wall and roof insulation | Cedar shingle roof | Eco-grid base, 150 tonnes per m2, fully paved |
| --- | --- | --- | --- | --- | --- |
| 8' x 8' | £3,067 | +£597 | +£1,579 | +£768 | £139 |
| 10' x 10' | £3,987 | +£747 | +£2,400 | +£1,200 | £182 |
| 12' x 12' | £5,140 | +£896 | +£3,392 | +£1,728 | £223 |
Specifications
Free same day installation
All timber used in the construction of this summerhouse originates from sustainable forests
These summerhouses include immersion treatment in light brown preservative as standard
Morticed and tenoned joinery doors and windows
Large glazed area with low level glazing included
Toughened glass as standard
Doors and windows glazed with Gothic style arched top beads
Strong ex 2" x 2" planed framework
Pressure treated 2" x 2" floor joists (lifetime preservative treatment). Bearers not required
15mm deal tongued and grooved tongue and groove vertical cladding (finished size after machining)
15mm deal tongued and grooved floor boards (finished size after machining)
12mm deal tongued and grooved roof boards (finished size after machining)
Windows glazed with timber beading and toughened glass bedded on silicone sealant
All summerhouses include 4 large fully opening top hinged opening windows
Double hinged doors
Black antique style door handles
Mortice lock fitted
Ridge cover with a choice of decorative ridge features
Decorative mineral felt tiles included in a choice of colours
Double door width 2'11" (900mm)
Double door height 5'9" (1760mm)
FREE SAME DAY INSTALLATION - THE BENEFITS: Our free in house installation service is not just convenient, it is also your assurance of a better quality summerhouse. This is because any building which includes free installation is invariably better made using quality components. Over time regular feedback from fitters ensures that design faults and weaknesses have been rectified. Same day installation is convenient for you and cost effective because it saves travelling costs. The fitters will deliver your summerhouse and then install it, all at the same time. Others send sub-contract fitters separately, often from far away and often a week or two after the delivery. Waiting for the fitter can be very frustrating. Sub-contract fitting is also much more expensive because of the travelling costs. The fitting service does not include base preparation. A flat and level base is required, which can be made using concrete, paving slabs, pressure treated timber or plastic. In many areas we offer a base laying service as an option. We also offer heavy duty plastic base kits in all areas.
JOINERY DOORS AND WINDOWS: A feature of these quality summerhouses is the joinery doors and windows with morticed and tenoned joints throughout. These intricate joints are harder to pull apart and therefore stronger. The ends of the timber are also better protected and therefore more durable.
THICKER CLADDING: A feature of this heavy duty summerhouse is thicker ex 3/4" cladding with a finished thickness of 15mm. The use of thinner cladding with a finished thickness of 12mm is almost universal throughout the industry. These 25% thicker boards are more substantial and longer lasting.
DECORATIVE FELT TILES: Mineral coated bitumen felt tiles are an attractive and durable roofing material which is far more hardwearing than standard roofing felt. Traditionally used for small buildings only in the UK, felt tiles are used much more in Scandinavia and North America where they are used widely in general housebuilding. The sophisticated design features a strip of almost dry bitumen adhesive. This ensures that every tile is stuck to the tile below within a few days for improved waterproofing and windproofing. All fixings are covered by the next row of felt tiles, partly to ensure a neat appearance with concealed fixings but mainly to protect the fixing holes from any possible moisture. Mineral felt tiles are made using asphalt with a bitumen binder and an external covering of durable and attractive natural stone chips. Mineral felt tiles are often described as felt shingles because the design resembles traditional cedar shingles.
LOW LEVEL GLAZING: Low level glazing provides a panoramic view from inside your garden room so you can appreciate your garden fully. With low level glazing you can enjoy a better view of the garden, especially at sites where the garden slopes away.
TOUGHENED SAFETY GLASS: Toughened safety glass is around 6 times stronger than normal glass so it is less likely to break. When it does break, toughened glass breaks into harmless small pieces. This makes toughened glass the best option for all the family including children, pets and the elderly.
OCTAGONAL BUILDING SIZES: For ease of reference these octagonal summerhouses are measured as a rectangle. The first dimension listed is the overall width from side to side and the second dimension is the depth from front to back. The external wall sizes are listed alongside the price. These sizes do not include the roof overhang. Many other suppliers quote the overall roof size which is much larger.
Options
Choice of decorative red, green or black mineral felt tiles
Choice of weatherproof ridge with a decorative black or gold coloured ball
High quality external paint system offered in a choice of colours
Genuine traditionally made cedar shingle roof with individual Western Red cedar shingles
Recycled plastic base kits
This summerhouse can be made in smaller sections if access restricted
COLOURED EXTERNAL PAINT FINISH: You can choose one or two of our opaque paint colours. The doors, windows and fascias can be painted the same colour as the external cladding or a different colour. This high quality microporous paint system is available in a choice of colours. Microporous woodstains are impervious to water but not to water vapour, which allows the wood to breathe. Colours are only as accurate as reproductive techniques allow.
CEDAR ROOF SHINGLES: Attractive and durable, cedar shingles make the ideal roof for high specification summerhouses. These genuine cedar roof shingles are traditionally made from Western Red Cedar. The individual cedar shingles are laid over a felted solid pine inner roof. Each individual cedar tile is a known as a shingle. Cedar shingles have long been a popular roofing material for domestic and public buildings in large parts of North America where cedar shingles have a reputation for warmth and longevity. Cedar has an unrivalled reputation for durability and cedar shingles often last for many decades. We use only the highest grade of shingles which are 100% heartwood, 100% free from defects and 100% edge grain. Heartwood edge grain is the densest possible cut which ensures maximum durability. All fixings are covered by the next row of felt tiles, partly to ensure a neat appearance with concealed fixings but mainly to protect the fixing holes from any possible moisture.
RESTRICTED ACCESS: A quality feature of these summerhouses is that they are made in large rigid panels. If access is restricted, your summerhouse can be specially made in smaller sections designed to pass through a normal single door. The smaller sections are designed to be at least as strong as the larger panels normally supplied. There is a charge for this option and notice is required with the order. For more details see "Other options".
RECYCLED PLASTIC BASE KITS: Our durable eco-grid and eco-paving base kits are an affordable alternative to slabs or concrete. Lightweight and easy to install within a few minutes, these 100% recycled polypropylene pavers simply click together with no fixings needed. Designed to spread weight these lightweight pavers are stronger and longer lasting than a timber floor. Extensive preparation is not normally required - just level the soil and lay the pavers directly on the soil. No sand or shingle is required. Weed membranes are not needed below timber floors. The pavers interlock for greater rigidity. Unlike paving or concrete our plastic bases are self draining and fully relocatable. Where space permits the base is normally laid full size but if required in a tight location the pavers can be cut to size with no loss of structural integrity. The base is normally a few inches larger than your building. Fast delivery within 3-5 days ensures that you can start work quickly.
ECO-GRID BASE KITS: Our eco-grid plastic bases can support up to 150 tonnes per square metre. Each eco-grid paver is 472mm x 472mm and 40mm thick with an immensely strong 60mm hexagonal cell structure. Eco-grids can be laid on soil or shingle. Integral pegs on the underside help to level the base grids more easily. If the sub-base is concrete or a similar hard surface we recommend our eco-paving which features a flat underside.
ECO-PAVING BASE KITS: Our eco-paving is stronger, less brittle and more difficult to damage than concrete paving slabs. The pavers have a strong grid structure underneath and the surface looks similar to concrete slabs. We recommend eco-paving bases for larger sheds and workshops, log cabins, commercial use and any other heavy duty applications. It is also recommended if the sub-base is concrete or a similar hard surface, because the pavers feature a flat and level underside. Eco-paving can also be laid on soil or shingle. Supporting up to 200 tonnes per square metre, each eco-grid paver is 385mm x 385mm and 40mm thick.
BURGLAR ALARM: This simple and effective battery operated burglar alarm kit is easy to install in any wooden garden building. The main panel features a digital keypad and a powerful built-in siren. Two pre-wired door contacts are also included complete with a length of cable which plugs into the main panel. A 9 volt PP3 alkaline battery is required, which is not supplied with the kit. The alarm is easy to set using the digital keypad. A delay allows plenty of time to enter or leave the building after setting the alarm. Once the alarm has been armed it will be triggered by opening the door or tampering with the wiring. When the alarm is activated the siren emits a powerful and unpleasant sound to deter intruders.
Delivery
EXTRA COVID-19 CORONAVIRUS INFORMATION: This item is currently available within the estimated delivery times below, with no delays.
Delivery is normally between 5 and 6 weeks after order.
Our prices for summerhouses include all delivery charges - unlike others we do not add delivery charges during the checkout process.
SPECIALIST DELIVERY SERVICE: These summerhouses are normally delivered by the fitters in dedicated vehicles. This ensures less damage and also there is no delay between delivery and fitting.
Ordering/Payment
All prices for these summerhouses include VAT.
Pay only 30% deposit when you order this summerhouse by phone or online.
ORDER BY PHONE: You can pay with a debit or credit card. To order phone us on 01603 721590 seven days a week. You can pay in full or pay a deposit only. You can pay a minimum 30% deposit with order or pay a bigger deposit if you prefer.
ORDER ONLINE: You can pay with a debit or credit card. We also accept password protected online payments using Verified by VISA or Mastercard SecureCode. You can pay in full or pay a deposit only. You can pay a minimum 30% deposit with order or pay a bigger deposit if you prefer.
METHODS OF PAYMENT: We accept most major credit cards and debit cards including VISA, MasterCard, VISA Delta, VISA Debit, MasterCard Debit, Electron, Solo, Switch, Maestro and UK Maestro. We also accept secure online payments using Verified by VISA or MasterCard SecureCode. We do not accept American Express or Diners Club cards at present.
SCHOOLS, COUNCILS AND BUSINESSES: We supply many schools, local councils and businesses both large and small. The prices and terms are the same so you can order online if you wish. If you want to pay by BACS transfer or company cheque you will need to order by phone.
Installation
All prices include FREE INSTALLATION by specialist trained staff.
Your summerhouse will be delivered and installed on the same day by prior appointment with you.
FREE INSTALLATION: This summerhouse includes free installation. Because every building is fitted free they are better made than other summerhouses. Everything possible is done to simplify the installation and minimize problems on site. The doors are factory fitted complete with locks and handles. Even the glass and glazing beads are factory fitted. The result is better quality summerhouses which are fitted quickly with fewer complications.
Features and Accessories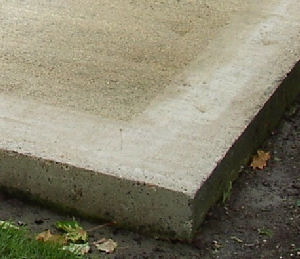 Summerhouse base preparation and other information
Clocks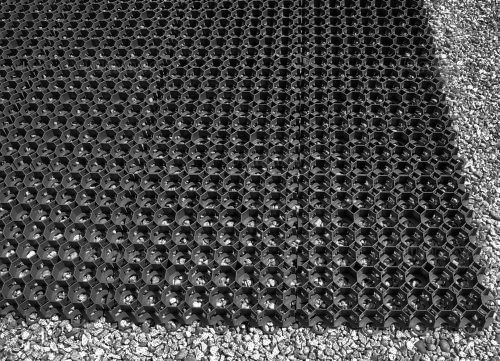 SUMMERHOUSES - Base for Timber Floor - Eco-grid base, 150 tonnes per m2, fully paved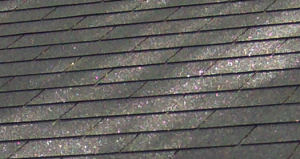 Decorative felt tiles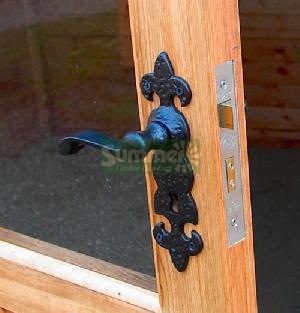 Black antique ironmongery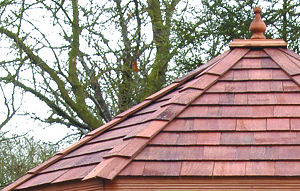 Cedar shingle roof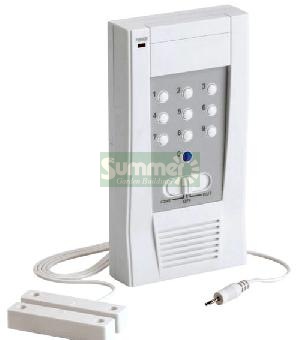 Burglar alarm
Solar powered inside lights - no running costs
Solar powered outside lights with motion sensors - no running costs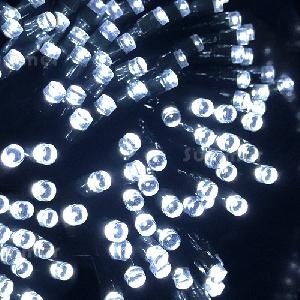 Solar powered string lights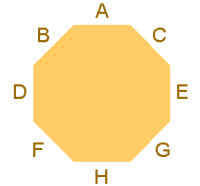 Floor plans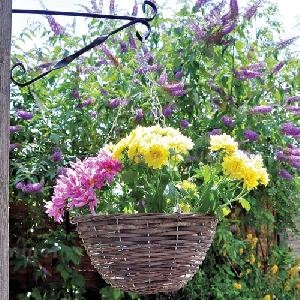 Hanging baskets and planters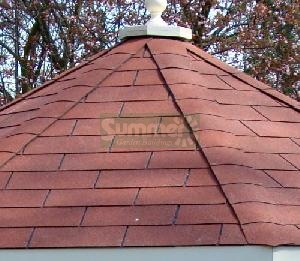 Standard roof with felt tiles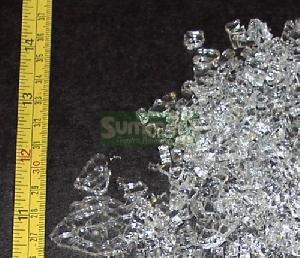 Toughened safety glass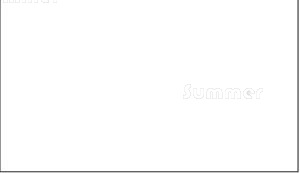 Paint finish - main colour options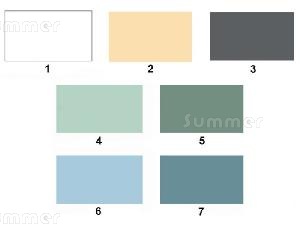 Paint finish - Full colour chart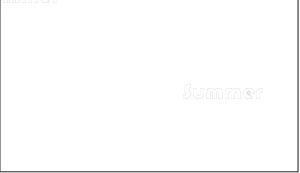 Paint finish - second colour options