01603 721590
Page Generated:
5 Aug, 2020 03:20:57
Edwardian Conservatory 47 - PVCu, Dwarf Wall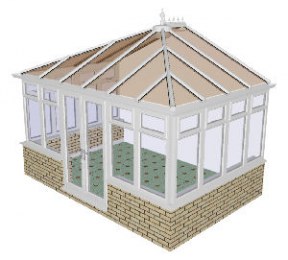 Summary:
Made to measure bespoke conservatories. Up to 5.0m wide (16'5"). Up to 5.0m projection (16'5"). White or woodgrain PVCu frames. Double doors. 25mm polycarbonate. Pilkington K glass. DIY self assembly.
Prices fixed until Wednesday 5th August.
The prices INCLUDE DELIVERY. Unlike others we do not add delivery charges at the checkout. Everything you need for assembly is supplied including instructions, fixings and glazing. The prices include toughened safety glass. The dwarf walls are not included.
| Size | White with 2 Opening Fanlights | White with All Fanlights Opening | Woodgrain with 2 Opening Fanlights | Woodgrain with All Fanlights Opening | 35mm multi wall poly roof | Clear K glass roof | Reflex glass roof |
| --- | --- | --- | --- | --- | --- | --- | --- |
| 13'1" x 9'10" | £4,204 | £4,813 | £5,451 | £6,248 | +£276 | +£1,646 | +£2,315 |
| 13'1" x 11'6" | £4,436 | £5,291 | £5,770 | £6,872 | +£290 | +£1,914 | +£2,700 |
| 13'1" x 13'1" | £4,682 | £5,523 | £6,074 | £7,191 | +£305 | +£2,190 | +£3,085 |
| 13'1" x 14'9" | £5,132 | £5,987 | £6,669 | £7,771 | +£334 | +£2,465 | +£3,476 |
| 13'1" x 16'5" | £5,581 | £6,683 | £7,263 | £8,684 | +£370 | +£2,733 | +£3,861 |
| 14'9" x 9'10" | £4,508 | £5,117 | £5,857 | £6,654 | +£297 | +£1,849 | +£2,606 |
| 14'9" x 11'6" | £4,827 | £5,668 | £6,263 | £7,379 | +£319 | +£2,153 | +£3,038 |
| 14'9" x 13'1" | £5,132 | £5,987 | £6,669 | £7,771 | +£334 | +£2,465 | +£3,476 |
| 14'9" x 14'9" | £5,436 | £6,292 | £7,075 | £8,177 | +£355 | +£2,770 | +£3,908 |
| 14'9" x 16'5" | £5,784 | £6,886 | £7,510 | £8,945 | +£377 | +£3,081 | +£4,340 |
| 16'5" x 9'10" | £4,827 | £5,552 | £6,263 | £7,220 | +£319 | +£2,052 | +£2,896 |
| 16'5" x 11'6" | £5,146 | £6,118 | £6,683 | £7,945 | +£341 | +£2,393 | +£3,375 |
| 16'5" x 13'1" | £5,451 | £6,422 | £7,089 | £8,351 | +£355 | +£2,733 | +£3,861 |
| 16'5" x 14'9" | £5,973 | £6,944 | £7,756 | £9,032 | +£392 | +£3,081 | +£4,340 |
| Size | White with 2 Opening Fanlights | White with All Fanlights Opening | Woodgrain with 2 Opening Fanlights | Woodgrain with All Fanlights Opening | 35mm multi wall poly roof | Clear K glass roof | Reflex glass roof |
| 16'5" x 16'5" | £6,480 | £7,698 | £8,438 | £10,018 | +£428 | +£3,422 | +£4,826 |
Specifications
Bespoke conservatories, individually made up to 5000mm maximum width and up to 5000mm maximum projection (external brickwork dimensions)
Maximum width 4700mm with 6 front glazing sections (as pictured)
Maximum width 5000mm with 8 front glazing sections (not pictured)
External ridge height up to 3450mm at 5000mm wide. The ridge height will be lower if the conservatory width is less. If required, the roof pitch or the frame height can be lowered to fit below a height restriction.
Dwarf walls 600mm high to suit 8 courses of bricks
10 year guarantee
Synerjy PVCu window and door frames
Prefabricated conservatory roof system
28mm thick double glazing units (4mm + 20mm + 4mm) manufactured to BS5713
Toughened glass to BS6206 class A as standard
Fully sculptured frame profiles inside and out
Internally beaded for improved security
Double doors with adjustable hinges, multi point locks and shootbolts
Double doors feature slave door shootbolts and slave door handles
Fanlight window design included as standard
Opening windows include friction stays and espagnolette locks
White PVCu conservatories include white door and window handles as standard
Woodgrain conservatories include gold coloured door and window handles as standard
25mm multi-wall polycarbonate roof glazing in a choice of colours
Roof pitch 25 degrees
Eaves height 2100mm as standard. This can be lowered by up to 100mm if required.
Decorative PVCu crests and finials
Ogee gutters with concealed fixing brackets and 1 downpipe
Flashing between the existing wall and the conservatory is not supplied
EDWARDIAN CONSERVATORIES: Edwardian conservatories are popular if space is limited. The square fronted Edwardian conservatory combines a high pitched Victorian roof with a space saving rectangular footprint.
DWARF WALL CONSERVATORIES: Dwarf wall conservatories often feel more like a part of the house than a fully glazed conservatory. This compatibility is enhanced if you match the existing masonry when you build the dwarf walls.
STRUCTURAL DESIGN: All structural components including the ridge beam, eaves beams, glazing bars, corner posts and frame couplers are extruded aluminium for strength with PVCu thermal cladding for insulation. The conservatory roof loading is in accordance with BS6399 part 3 1988, the wind loading is in accordance with BS6399 part 2 1997 and the conservatory design conforms to BS8118 parts 1 and 2 1991 for the structural use of aluminium.
PREFABRICATED CONSERVATORY ROOF: This conservatory features a prefabricated roof system. This roof is easy to install. The ingenious design is also waterproof because there are no holes drilled through the roof from outside. All glazing bars are bolted to the ridge and eaves from inside. In addition the PVCu ridge cover is bolted from inside. Even the PVCu crests and finials simply slide into a groove in the PVCu ridge cover. The roof is also immensely strong with an aluminium core and PVCu cloaking inside and out.
WOODGRAIN PVCu: If Light Oak woodgrain is specified inside and out the woodgrain foil is laminated onto light tan colour PVCu. If Mahogany or Rosewood is specified inside and out the woodgrain foil is laminated onto darker brown PVCu. Cheaper woodgrain frames are often laminated onto white PVCu. White is a contrasting colour which therefore shows through at edges and ends.
ORDER CONFIRMATION: Soon after the order date an order confirmation will be forwarded for your approval with the dimensions and drawings of the proposed conservatory design. The order confirmation includes plans of the base and dwarf walls with all necessary dimensions such as door opening widths and diagonal dimensions.
LENGTH AND WIDTH: In the SIZES AND PRICES chart the first dimension listed is the maximum width and the second dimension is the maximum projection. The width is measured from side to side and the projection is measured from the existing building. All sizes quoted are approximate external brickwork dimensions, measured from outer face of brickwork to outer face of brickwork.
Options
Choice of white PVCu, woodgrain on both sides or woodgrain on one side only
Choice of 2 opening fanlights included or all fanlights opening
Additional opening windows available if 2 opening fanlights are specified
Choice of bronze tinted, white opal tinted or clear untinted polycarbonate all at the same price
Choice of polycarbonate or glass roof glazing options.
Doors can be positioned in the front or to either side
Decorative bevelled glass fanlights
Roof vents
Obscure glass or plain PVCu panels if required for privacy
High dwarf walls can be specified to either or both sides - at no extra cost
WOODGRAIN COLOURS: The woodgrain colours available are Light Oak, Mahogany or Rosewood. Woodgrain can be applied on both sides so it shows inside and out or on one side only with woodgrain outside and white PVCu inside.
ROOF OPTIONS: Polycarbonate roof options include 35mm polycarbonate, bronze/opal polycarbonate and solar control polycarbonate. Glass roof options include clear K glass roof and Reflex high performance glass.
K GLASS: The double glazed units are made with Pilkington K Glass as the inner pane. K glass has a coating which reflects heat back into the room whilst also letting in free heat from the sun, known as passive solar gain. This is an energy efficient of providing a more comfortable environment in your conservatory.
Delivery
EXTRA COVID-19 CORONAVIRUS INFORMATION: This product is currently available within the estimated delivery times below although some deliveries may be a week or two late. Our delivery times are slower than normal due to unprecedented demand.
Delivery is normally between 2 and 4 weeks after order.
Our PVCu conservatory prices include all delivery charges - unlike others we do not add delivery charges during the checkout process.
SPECIALIST DELIVERY SERVICE: These PVCu conservatories are delivered by specialist trained staff in dedicated vehicles. The benefits of a specialist delivery service include less damage, larger panels and helpful drivers who will carry your PVCu conservatory to your chosen storage place. We recommend that glass is stored in a safe place where the driver will stack it neatly for you.
RESTRICTED ACCESS: A quality feature of these PVCu conservatories is that they are made in large rigid panels. If access is restricted, your PVCu conservatory can be specially made in smaller sections designed to pass through a normal single door at no extra cost. The smaller sections are designed to be at least as strong as the larger panels normally supplied. There is no charge for this option but notice is required with the order. If you order online you can select this free option and add it to your basket.
Ordering/Payment
All PVCu conservatory prices include VAT.
ORDER ONLINE: You can pay with a debit or credit card. We also accept password protected online payments using Verified by VISA or Mastercard SecureCode.
METHODS OF PAYMENT: We accept most major credit cards and debit cards including VISA, MasterCard, VISA Delta, VISA Debit, MasterCard Debit, Electron, Solo, Switch, Maestro and UK Maestro. We also accept secure online payments using Verified by VISA or MasterCard SecureCode. We do not accept American Express or Diners Club cards at present.
SCHOOLS, COUNCILS AND BUSINESSES: We supply many schools, local councils and businesses both large and small. The prices and terms are the same so you can order online if you wish. If you want to pay by BACS transfer or company cheque please email us.
Features and Accessories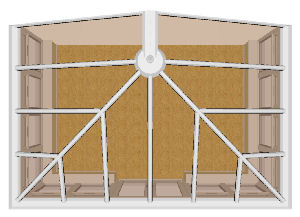 See more views of this conservatory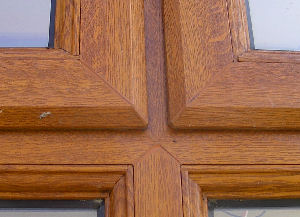 Woodgrain details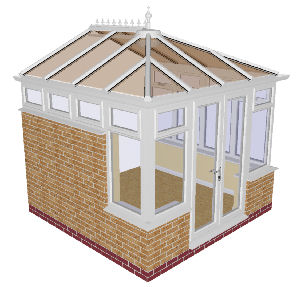 High dwarf walls

Other options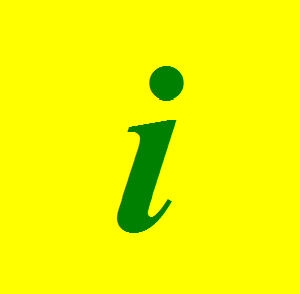 Reflex High Performance Glass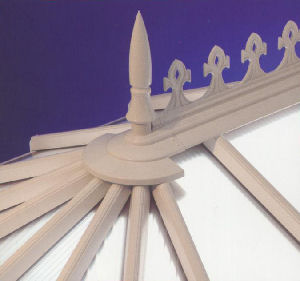 Ridge details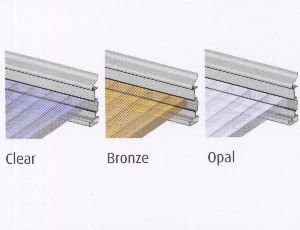 Polycarbonate options

Additional opening windows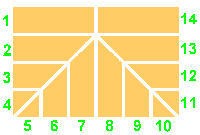 Design Options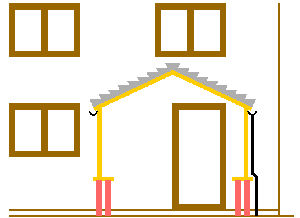 Survey details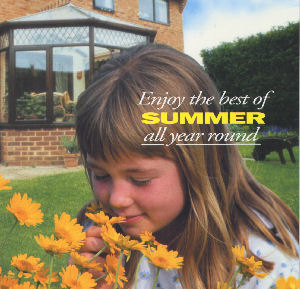 Summer brochure photos