Not your postcode?
Setting the first half of your postcode shows you the full choice in your area.
Minimum base sizes
10ft 9in wide Greenhouses - External Base Sizes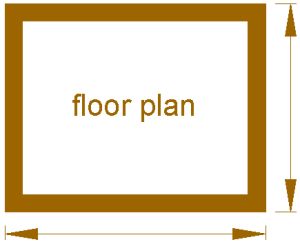 We recommend that your base should be no smaller than the minimum base size listed below and no more than a few inches larger.
The first dimension listed is the external width and the second dimension is the external length. The width refers to the angled gable wall.

10'9" x 6'5" GREENHOUSE
Minimum external base size 3384mm wide x 1956mm long
10'9" x 8'5" GREENHOUSE
Minimum external base size 3384mm wide x 2586mm long
10'9" x 10'6" GREENHOUSE
Minimum external base size 3384mm wide x 3216mm long
10'9" x 12'7" GREENHOUSE
Minimum external base size 3384mm wide x 3846mm long
10'9" x 14'8" GREENHOUSE
Minimum external base size 3384mm wide x 4476mm long
10'9" x 16'8" GREENHOUSE
Minimum external base size 3384mm wide x 5106mm long
10'9" x 18'9" GREENHOUSE
Minimum external base size 3384mm wide x 5736mm long
10'9" x 20'10" GREENHOUSE
Minimum external base size 3384mm wide x 6366mm long
10'9" x 22'11" GREENHOUSE
Minimum external base size 3384mm wide x 6996mm long
10'9" x 24'11" GREENHOUSE
Minimum external base size 3384mm wide x 7626mm long